This latest blogpost is the fourth in a series about Redhill Games' recently expanded internship program and this time it aims to cover the program from another perspective: that of the mentor.
For every intern accepted into the program, the company assigned a seasoned employee to guide them through their training process, help them acclimatize to the company culture, understand the nature and scope of the tasks expected of them throughout their internship and monitor their progress with timely feedback on how to improve their working methods. It was briefly stated in a previous blogpost that running internship programs like this one benefits those senior employees just as much as it does the interns by providing them with opportunities to test and hone their leadership skills and people management. From this, one can draw the direct conclusion that mentoring someone is a skill unto itself and a valuable one at that – as a (paraphrased) old adage goes the best way to prove that you understand something is to explain it simply to someone who knows nothing about it.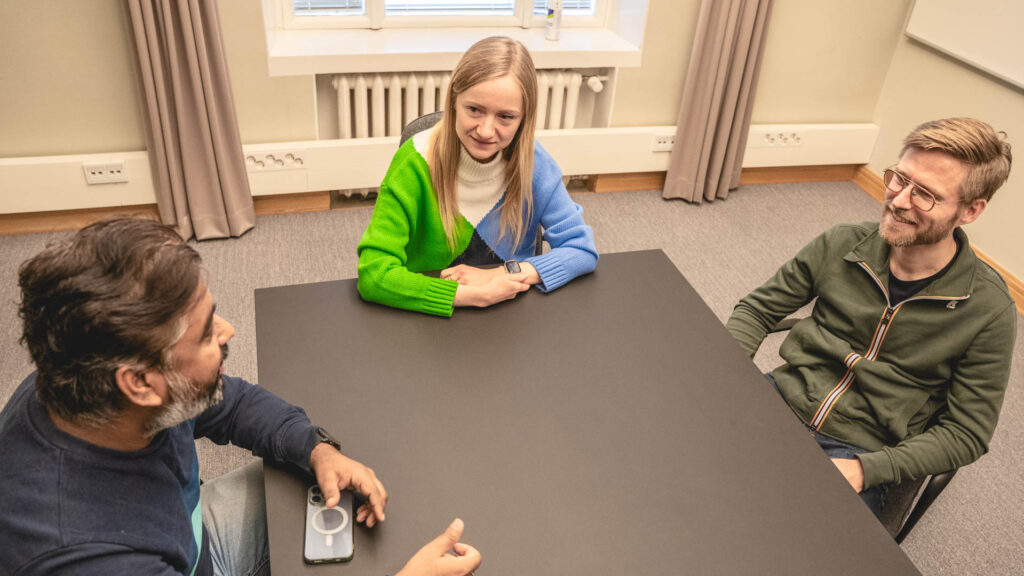 With this in mind, we sat down with the mentors responsible for the training of our interns in a round table discussion to get their insights on what they learned from the process as well as what they would recommend to someone who may be called upon to mentor a new employee. Those mentors were: Safeer Abbas, a Senior Environment Artist, Atte Järvinen, a Senior Game Programmer, Krister Bäckman, a Senior Software Developer and Olga Sulimenko a Principal UX Designer.
The Mentors' Experience
Safeer kicked off the discussion with a few eloquently phrased insights on the back-and-forth nature of leadership in an internship context, stating that: "As [a] mentor you need to be willing to share your knowledge, but you will also learn a lot and grow as a lead. Interns can bring in a totally different view and sometimes you need to check something or learn something in order to be able to answer their questions". This insight emphasizes something that one can know on an intellectual level but not fully understand until it's been tested in a leadership position – that appearing as though you know it all in a particular field may feel good but ultimately detracts from one's ability to acquire new insights and skills if the prestige of appearing all-knowing is put above all else. Sometimes, the humbling admission that you have no idea why something is the way it is can prevent one from plateauing upon achieving a certain degree of proficiency in a given field and mentoring someone is one of the fastest ways out there to find one's own blind spots.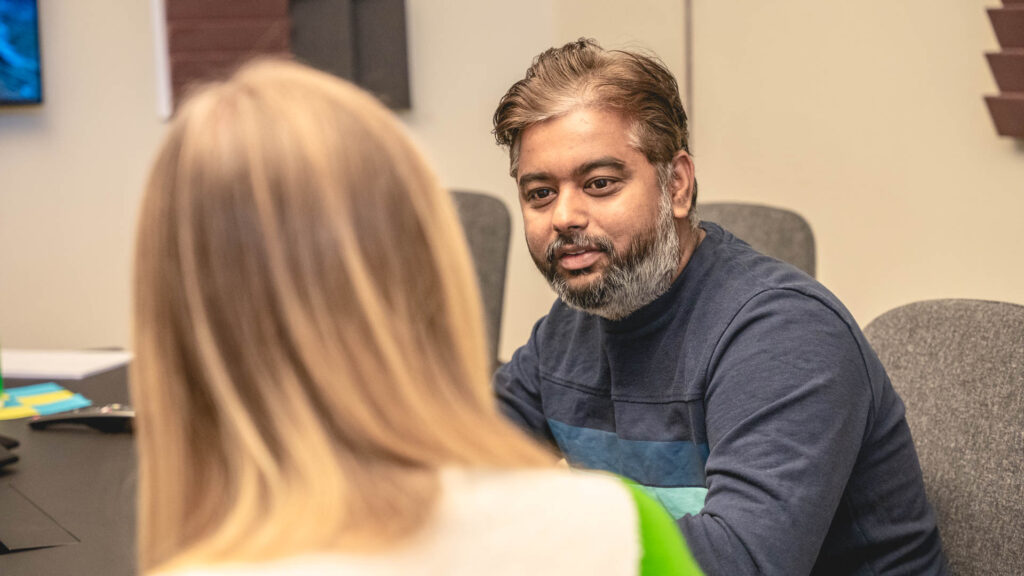 Safeer underlines this point beautifully, stating that "It is important to be able to say that you don´t know something/everything. It´s better to check or learn something yourself as mentor than giving a wrong answer", adding that within this context patience is a key skill in order to be able to learn together with the mentee as both of you progress through the internship process.
While patience is an important skill, it's by no means the only one required for a smooth internship experience. Other mentors emphasized the need for setting aside enough time from one's day to day activities to properly plan out activities for their mentees, as well as planning regular feedback sessions for both mentor and mentee to course correct once an internship starts – regardless of one's level of seniority an expectation to get everything right on the first try is an unrealistic one and that especially extends to a process with as many moving parts as a professional internship.
Unexpected Challenges of Internships
Some factors outside of the specific one-to-one relationship between mentor and mentee were also brought up when discussing the mentors' internship experiences. For example, the company's hiring needs may be a consideration in how an internship is approached – after all the gaming industry is notoriously fast-paced/flexible and sometimes it's hard to predict the company's future needs. One of the mentors explicated on this point further stating that internships should account for "planning ahead whether we have a hiring need in the specific field or not. Interns are eager to learn, but they have of course also an interest to get hired permanently and will ask about that regularly. Question is if they can influence it themselves".
On top of that, all of the mentors unequivocally agreed that "it is very important to have face-to-face time with their interns and meet at the office and maybe even sit in the same room to ensure smooth communication flows. Having interns remote might be very difficult" – a point definitely backed up by the perspectives of the interns themselves covered in previous blogposts where several interns emphasized how different their experience at Redhill was to past, remote internships they had experienced during the COVID pandemic.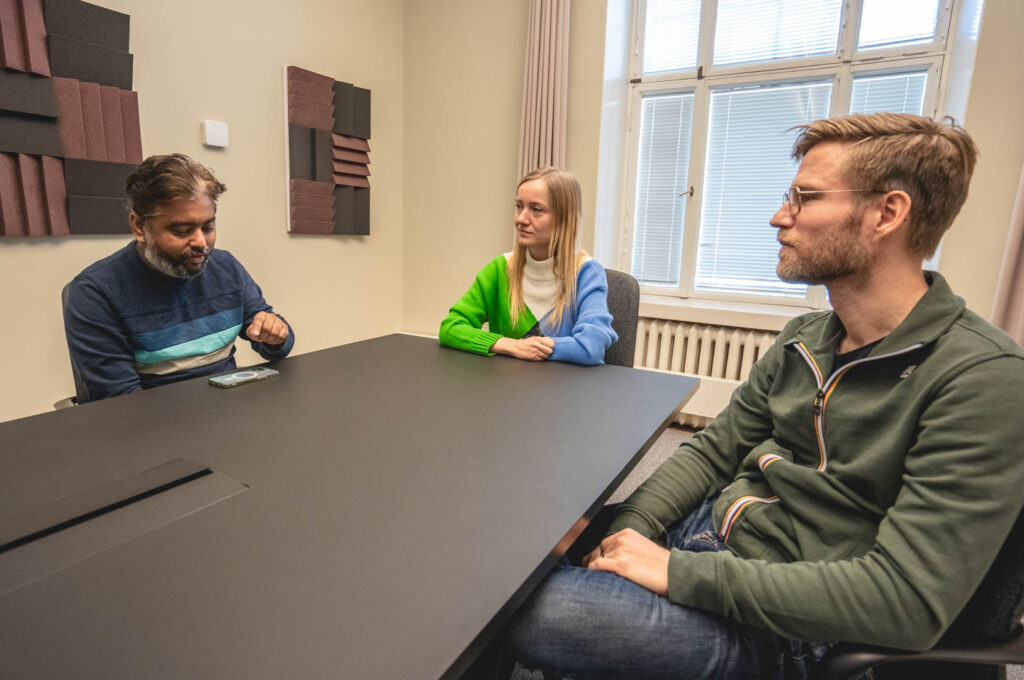 Rounding out the discussion, Olga gave an interesting perspective on a blind spot one can have as a mentor: "Even if you have leadership experience, being a mentor can be very different. As leader you can maybe work only with seniors or very experienced experts. Interns require a bit of extra effort because they are more observing the new work environment in the beginning and waiting for instructions. As a mentor you take the responsibility of training them well very seriously". Despite this added challenge in an already challenging process, Olga cited "team communication, brainstorming, giving each other feedback [and] growing together as a team" as the best parts of being a mentor.
Conclusion
Hopefully, this blogpost can shed some light on the challenges mentors can face in an internship setting as well as tips and tricks to get around them. All of the mentors that were interviewed for this agreed on mentoring someone as being a great experience for professional growth so if you are offered an opportunity to help a more junior employee achieve their full potential this blogpost aims to encourage you to take that opportunity. Finally, if the above experiences sound like something you'd be interested in – check out what positions Redhill currently has available!