In this series of videos and blogposts – Redhillians – we will be introducing you to many of the awesome people who form the team here at Redhill Games.
It is a common misconception that a company's strengths lie in its assets, the spaces it has access to, its networking contacts, or any other innumerable factors responsible for the ultimate success or failure of an organization. However, at the end of the day what a company (or any other organization) IS can be seen simply as the people that work there. The greatest asset was and always will be talent and with the Redhillians series we seek to highlight the talent that Redhill Games has fostered and attracted over the years of its existence and growth.
With that in mind, we'd like to introduce you to Mika, who came to the company's Cyprus office from Finland to start a job as a Finance Partner.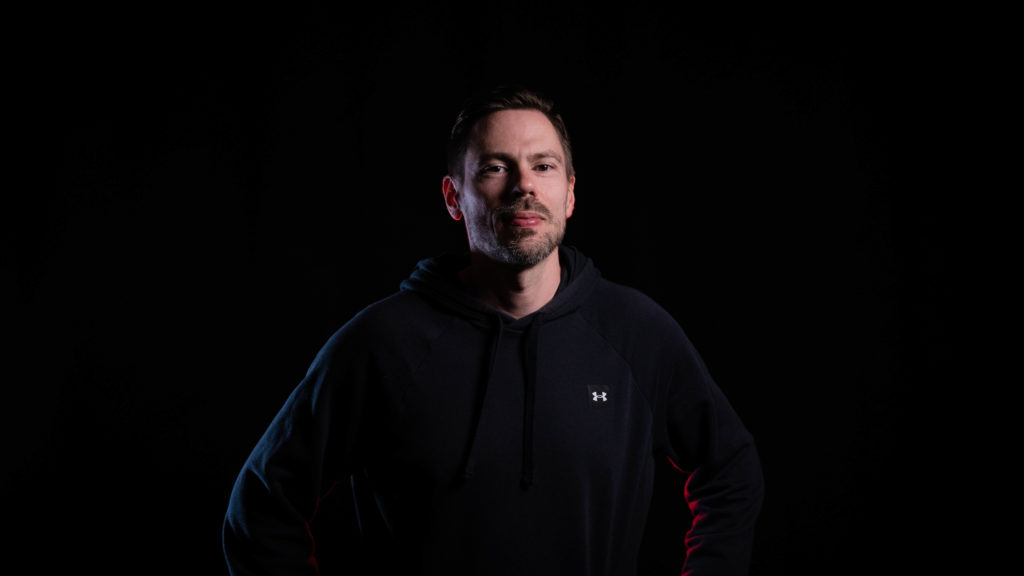 Bringing in business savvy and financial prowess
Mika's duties are a bit different from what one may expect from someone working in the games industry. As a Finance Partner, he has a handle on the day-to-day finances of bills and invoices, but Mika's tasks extend far beyond them. With financial planning, budgeting, investment analysis, and plenty of KPI and business performance analysis making up most of Mika's workdays, his know-how and experience play a central part in looking for ways to grow our business. When asked what aspects of his job Mika enjoys the most, Mika replies: "I like solving logical problems. I get to do that a lot in my current role— that's exciting for me".
From consulting to gaming
Before Mika joined Redhill, he worked as a consultant in mergers, acquisitions and fundraising a Big Four accounting firms in Finland. While transitioning from the corporate world to working in games meant a shift into a very different industry and environment, Mika's studies paved the road for him to make things a bit easier. "My major was Strategy which included a lot of different business courses, but my minor subject was Media Technology", adding that for him "working in games is a great way to utilize my formal education and knowledge of media tech."
Working at Redhill Games has offered many positive experiences for Mika. He is continuously impressed with the effort that goes into people's well-being and work-life balance. "The company culture is incredibly supportive, collaborative, and fun. People enjoy their work and have a passion for making great games. It is one of many reasons why I enjoy working in this industry."
What moving to Cyprus is like
In addition to a shift in the business environment, Mika relocated from Helsinki to Nicosia and the warmth of Cyprus. For Mika, the experience of relocation was somewhat unlike that of his coworker's non-native to Cyprus due to his Greek roots. Having grown up in Athens and therefore spoke Greek and was familiar with the local culture even before the relocation. However, even for people without Mika's background, Cyprus is a very welcoming experience to people from abroad due to the "excellent food, low cost of living and the locals around the island speaking very good English, which makes it very easy to fit in".
In his downtime, Mika enjoys staying active which for him includes going to the gym, running, swimming, or sailing – the latter being easily accessible as an activity on an island in the Mediterranean. Additionally, Mika's relocation to Cyprus a year ago offered him many opportunities to enjoy hiking in various scenic locations on an island filled with "beautiful trails, mountains, and countless vineyards".
In answer to the question of what he would say to someone considering relocating to Cyprus to work for Redhill Games, Mika is unequivocal:
"I would say go for it! I love working in the games industry, especially in a Finnish company, and if you like warm weather, tasty food, friendly people, and beautiful nature, why not come to Cyprus?"
We hope you enjoyed the interview with Mika and learned a thing or two about relocating and living in Cyprus! If you want to share this experience firsthand — check our careers page for the latest openings and join our team to work on the world's most exciting games with the brightest talents in the industry!
For a look at some of the great scenes of Cyprus and hear Mika himself tell us about his journey, check out the video below: