In this iteration of Redhill's blogpost series, we are taking a look at its internship scheme from the perspective of someone who completed it; going from being trained by the company in a QA intern role to having a key role in the department that gave them the necessary skills to enter the PC video game job market. The intern in question is Riku Salpakari, currently a QA Senior Specialist for Redhill games and an integral part of the QA department within the company.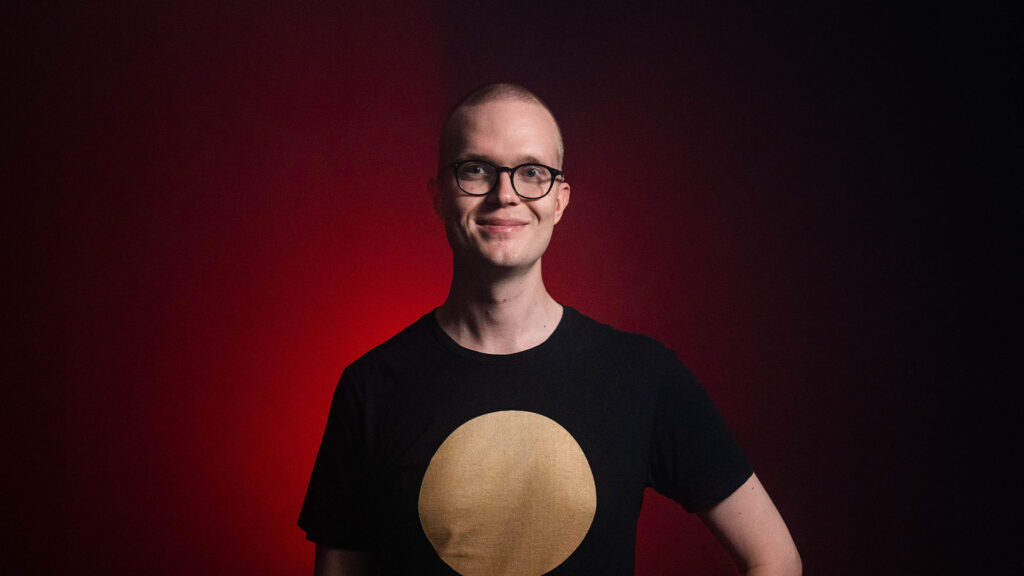 Riku, much like many other employees at the company studied something unrelated to game design while at university. After completing his degree in European History he began acquiring QA experience within different companies, starting with the Veikkaus national betting agency, mainly with the in-house slot machines, which he describes in retrospect as being 'marvelous'.
He then moved into video games proper with the mobile game company Rovio. The experience showed him the quick paced nature of mobile video game development, with projects going from idea to prototype to dead in less than a month, an extraordinarily fast turnaround time which surely presents the quality assurance department with massive challenges due to the time constraints baked into the process of working this way.
"An Industry Dreams are Made Of"
According to Riku, he began pursuing a career in video game development because he saw it as the 'industry that dreams are made of'. To this day, he says he feels amazed at how a 'bunch of ideas' can turn into a finished product, with video games specifically providing a unique kind of challenge for a QA specialist with so many areas of the final product to test, 'not just technical functionality, but also design, graphics, audio, lore etc etc to work with'.
The initial push for Riku to apply for an internship at Redhill games came from the desire to try out PC development, having come from the slot machine/mobile game development side a PC game offered an even larger scope for the development of his QA skills due to being a long-term project with evolving requirements that force one to adapt to a wider range of tasks and processes. According to Riku, this adaptation was not easy – as a QA intern he was thrown into the deep end from his first week at the company because Redhill was releasing its first game (9-5) for the first Family and Friends public playtest around the time of him beginning work for the company.
He had to learn on the go and pick up all the systems and mechanics the game was trying to emphasize in its gameplay loop. Even though the way Riku describes it makes it sound like a profoundly stressful ordeal, he remembers it fondly with it being 'nice experience in hindsight' – even though the COVID-19 pandemic forced everyone to work from home halfway through his internship.
How to Excel in a QA Internship
When asked about the challenges presented by his internship experience, Riku brings up the fact that at the time of him joining the company the QA department was essentially 'just the 2 interns', with more people joining the team shortly thereafter. He recalls that he had a lot of responsibilities right out of the gate but links this with his fast professional growth in the field of QA more broadly and Redhill specifically. His advice to those just beginning their video game QA journey is three-fold:
1. Diligence: one must test everything. Bugs can be found in the weirdest places.
2. Playful approach, test like a player, not like an engineer.
3. Try to get inside the head of the future player and the designer! Think what the player would do? What blind spots might the designer have?
Adding to this, he gives advice on how to progress one's career from an internship, having done so himself. In his view, it is imperative not to shirk away from tasks on account of being new at the job and to take responsibility for one's own learning and professional development. Riku elaborates on this point, stating: "if you have implemented yourself into a project, it's much more probable that you will continue after the internship…", finishing up his advice to those that may be considering applying for a position at Redhill with an emphatic "Try stuff!".
Riku's future goals in the video game industry involve working on other, different, and interesting projects with a key draw for him being working within different genres of video game creation. Riku's shining example, having gone from interning at the company to mentoring more junior employees himself, serves as a reminder to anyone considering joining an internship program that the first step in any direction is what makes the rest of the journey possible.